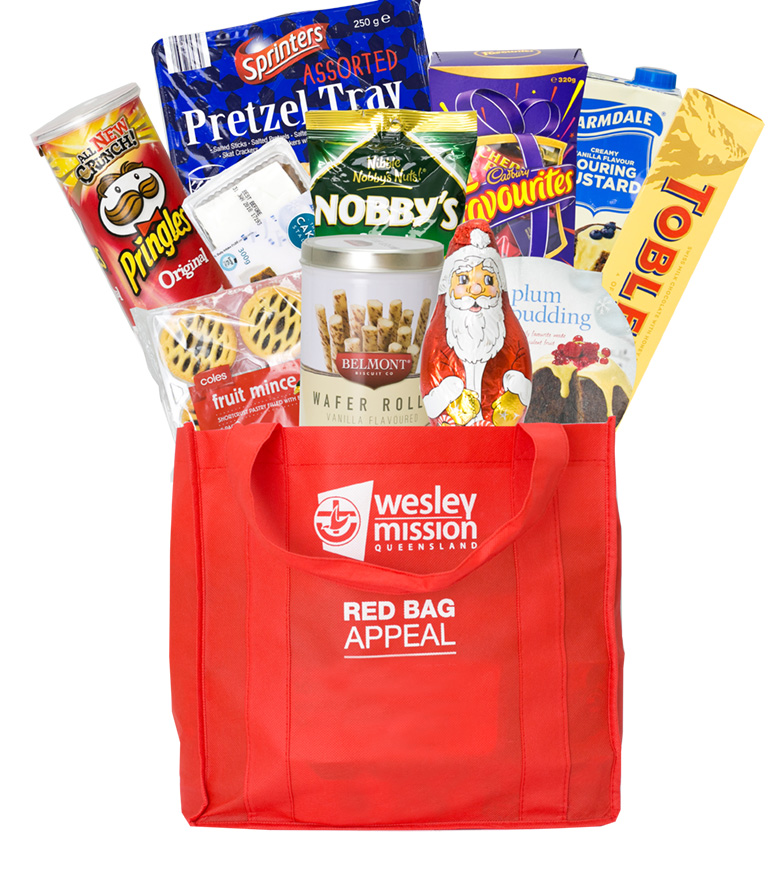 Long-life custard and milk
Tinned meat (hams, salmon, tuna, chicken, corned beef
Tea and coffee (small)
Puddings
Chocolates, biscuits and lollies
Savouries and nuts
Tinned fruit
Soft drinks and cordial
Christmas bonbons
Non-perishable tinned food items
Toiletries (male and female)
Toys for children (6-10 years)
Christmas cake
Consider purchasing your Red Bag groceries from our wonderful supporters at Drakes Supermarkets.
For store locations, click here.
Please keep in mind some recipients don't have basic essentials like a stove or even a can opener.